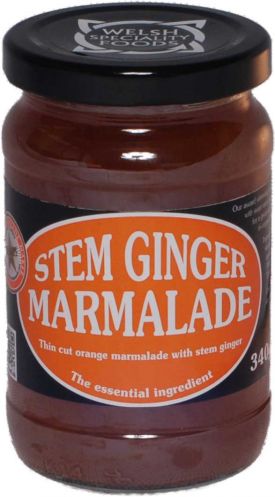 DESCRIPTION
Our award winning marmalade blends bitter Seville oranges with sweet stem ginger to create a perfect fusion of flavour for a great early morning treat. It's classically made in copper bottomed pans and in small batches.
Dalemain Marmalade Award winner 2020
WEIGHT
340 g
Ingredients: sugar, Seville oranges (30%), stem ginger (4%), ground ginger, gelling agent: fruit pectin, acidity regulator: citric acid.
Prepared with 34g of fruit per 100g. Total sugar content 67g per 100g.