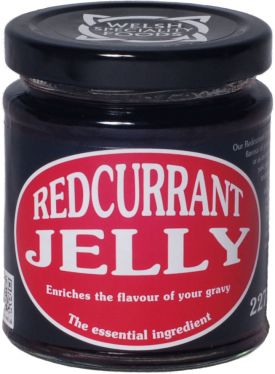 DESCRIPTION
Our Redcurrant Extra Jelly is ideally used to enrich the flavour of your gravy for lamb, turkey and venison, or as an accompaniment with them. It's great with pork pies or a sharp cheese, and can be warmed and used as a sauce for ice cream or other desserts.
WEIGHT
227 g
Ingredients: sugar, redcurrant juice (from concentrate), gelling agent: fruit pectin.
Prepared with 45g of fruit per 100g. Total sugar content 67g per 100g.