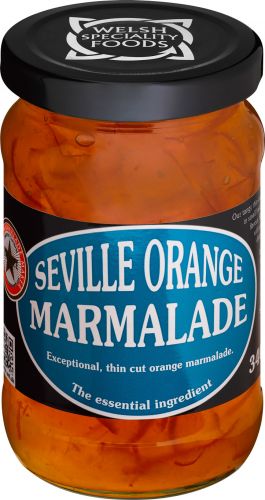 DESCRIPTION
Our award winning, tangy thin cut orange marmalade is classically made in small batches in copper pans and is bursting with flavour. Rich and juicy Seville oranges are combined with sugar to make a breakfast favourite with its distinctive bitter sweet flavour and fruity texture.
Dalemain Artisan Marmalade Award 2019
WEIGHT
340 g
Ingredients: sugar, Seville oranges, gelling agent: fruit pectin.
Prepared with 34g of fruit per 100g. Total sugar content 67g per 100g
Our Seville Orange Marmalade is avaliable in 340g jars as well as an economic catering size (3kg) for glass free enviroments.