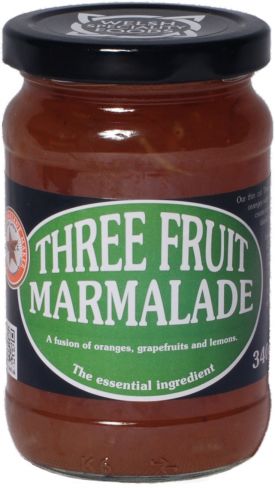 DESCRIPTION
Our award winning thin cut Three Fruit Marmalade blends sweet, juicy oranges with tangy grapefruits and zesty lemons to create a mouth watering fusion of flavour that's ideal for waking up those sleepy heads.
Dalemain Marmalade Award winner 2015
WEIGHT
340 g
Ingredients: sugar, oranges (15%), grapefruits (12%), lemons (8%), gelling agent: fruit pectin, acidity regulator: sodium citrate.
Prepared with 35g of fruit per 100g. Total sugar content 67g per 100g.