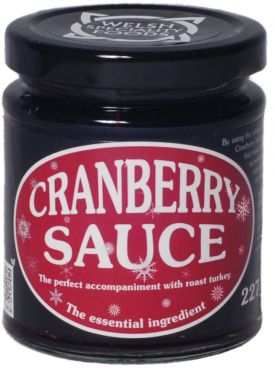 DESCRIPTION
By using the whole fruit and a dash of cider vinegar, our Cranberry Sauce encapsulates the bitter sweet flavour that makes this the ideal Christmas accompaniment, so perfect with your turkey. It's also great baked into muffins or mixed with natural yogurt or ice cream for some extra fruity flavour.
WEIGHT
227 g
Ingredients: sugar, cranberries (40%), cider vinegar, gelling agent: fruit pectin, acidity regulator: citric acid.
Handy tip:
Great with Turkey and chicken but why not try the following.
Use on top of your pâté for that extra special look. Add a couple of spoonfulls to your homemade bread mix, flapjacks or muffins for a fruity treat.